English Heritage sites near Chorleywood Parish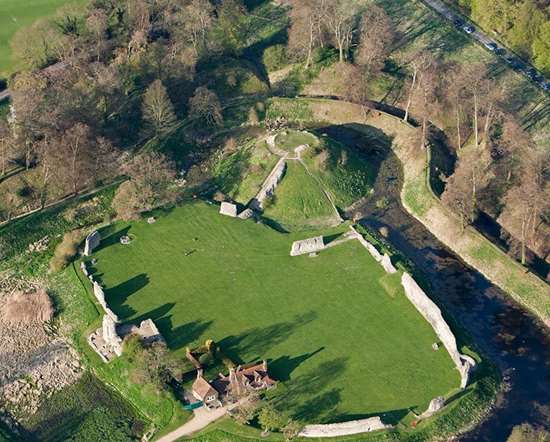 BERKHAMSTED CASTLE
8 miles from Chorleywood Parish
Visit the substantial remains of a strong and important motte and bailey castle dating from the 11th to 13th centuries, with surrounding walls, ditches and earthworks.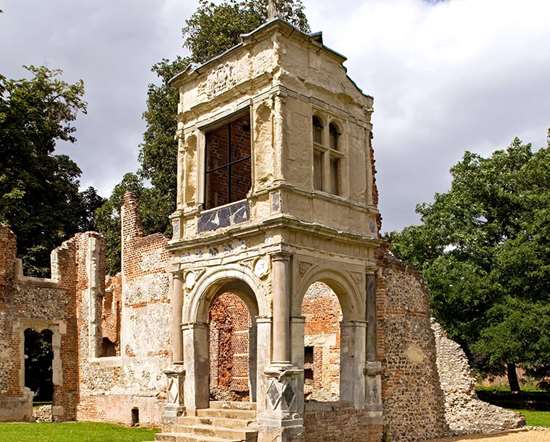 OLD GORHAMBURY HOUSE
9 miles from Chorleywood Parish
The remains of a once immense mansion built in 1563-8 by Sir Nicholas Bacon, Queen Elizabeth's Lord Keeper and visited by the queen on at least four occasions.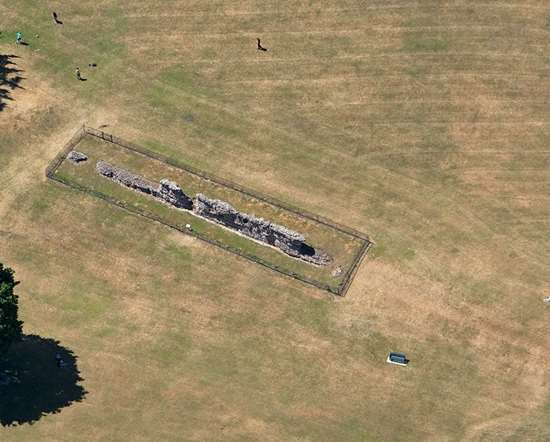 ROMAN WALL OF ST ALBANS
9 miles from Chorleywood Parish
A section of the two-mile long wall built between AD 265 and 270 to defend the Roman city of Verulamium: including the foundations of towers and the London Gate.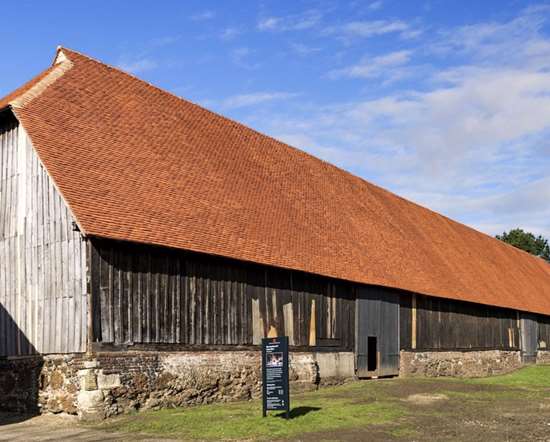 HARMONDSWORTH BARN
11 miles from Chorleywood Parish
This Grade I listed oak-framed medieval barn ranks alongside the Houses of Parliament, Westminster Abbey and Buckingham Palace for its exceptional architectural and historic interest.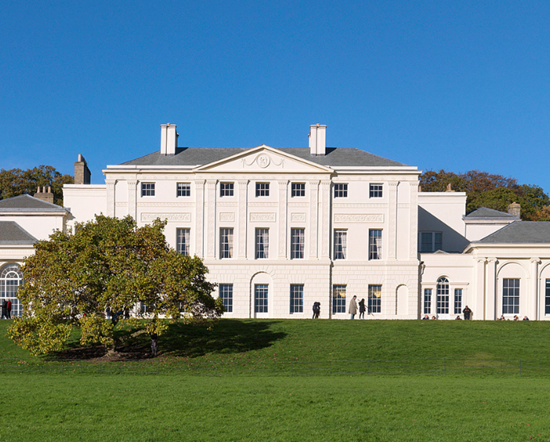 KENWOOD
16 miles from Chorleywood Parish
This outstanding house beside Hampstead Heath was remodelled by Robert Adam between 1764 and 1779. He transformed the original brick building into a majestic villa for the great judge, Lord Mansfield.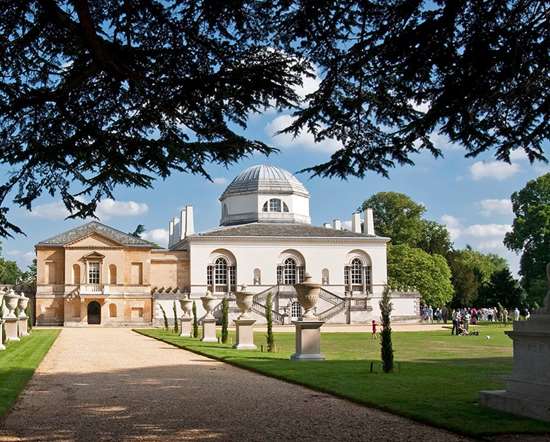 CHISWICK HOUSE AND GARDENS
16 miles from Chorleywood Parish
Chiswick House is a glorious example of 18th-century British architecture. The 3rd Earl of Burlington, who designed this elegant villa, drew inspiration from his Grand Tours of Italy.
---
Churches in Chorleywood Parish
Christ Church Chorleywood

Christ Church, The Common Chorleywood Rickmansworth
(01923) 282149
http://www.cccw.org.uk


Welcome to Christ Church Chorleywood

We are committed to sound Bible teaching, to the empowering work of the Holy Spirit, to engaging with God in worship, and to building up relationships with God, and with one another. We want to equip people to serve God every day, not just on Sunday.

We have a large congregation which, until the coronavirus crisis, was spread across four services on Sundays, with several different programmes for children and young people. Now, we are making use of all the technology at our disposal to keep in touch with them, with our parish, and the world. We welcome the many opportunities we have for reaching out into the community with the love of God. Our Mission Statement: God's Love: Know it; Show it; Share it; Declare it.

We are growing back in love after the pandemic, focussing on a vision for the future, with services at 8.30, 10.30 and 6pm every Sunday, and a range of groups meeting on a weekly basis from all ages.

Our vision is to be a loving Church family which makes Christ known, is committed to growing in its discipleship of Christ, and longs to see lives and our local community transformed through the power of the Gospel message and the work of the Holy Spirit.
St Andrew's Chorleywood

37 Quickley Lane Chorleywood Rickmansworth
(01923) 447111
http://www.st-andrews.org.uk


St Andrew's is a family where everyone is welcome. We are a lively Anglican Church located in the heart of Chorleywood in Hertfordshire, just a few minutes' walk from Chorleywood station and a 5 minute drive from the M25.

To learn more about St Andrew's including about our upcoming events please visit our website at www.st-andrews.org.uk.
---
Pubs in Chorleywood Parish
Black Horse

Dog Kennel Lane, Chorleywood, WD3 5EG
(01923) 282252
blackhorsechorleywood.co.uk


A recent refurbishment has resulted in the internal partition by the entrance being removed and the seating being replaced. There are two separate bar areas, one with a flagstone floor, and a restaurant room to the rear. Up to 4 real ales a...
Gate

Rickmansworth Road, Chorleywood, WD3 5SQ
(01923) 282053
thegatepub.co.uk


A Mitchells & Butlers pub with the emphasis on modern British dining in a contemporary setting. In addition to Doom Bar the ales have included Brakspear Oxford Gold and Harviestoun Old Engine Oil. Twinned with the Scotsbridge Mill in Rickma...
Land of Liberty, Peace & Plenty

Long Lane, Heronsgate, WD3 5BS
(01923) 282226
landoflibertypub.com


Current holder of local branch Pub of the year award, this welcoming pub close to the M25 has historic connections to the Chartists who had a short-lived rural community nearby. Popular with walkers, cyclists, locals and real ale enthusiast...
Old Shepherd

Chorleywood Bottom, Chorleywood, WD3 5JH
(01923) 441770
theoldshepherd.com/


The pub is located opposite a patch of common land that forms the edge of Chorleywood Common. The pub is split into 2 bar areas having once been multiple rooms. There is a large garden to the rear and families are welcome up to 8pm. Pub gam...
Rose & Crown

Common Road, Chorleywood, WD3 5LW
(01923) 283841
roseandcrownchorleywood.co.uk


A friendly, locals' pub. A free house, with visitors to the smallish front bar being greeted by an array of four handpumps and a welcoming beer range. Following lockdown, the pub is no longer doing food, and has reverted (after many years!)...
White Horse